GM Bois-de-Villers (single family home and dental surgery)
Located within the town, the house is in the vicinity of a busy regional road that runs in the middle of the peaceful environment of green meadows dotted with fruit trees. The built volumetry tries to resolve the dichotomy of the place by hosting the professional activity in a low block located on the street as a visual and acoustic screen, and hosting the home in another in a double-height perpendicular wing that goes into the middle of the natural environment.
The slight depression of the fields from the road and the sunny orientation towards it led to a reversal of the usual position of the rooms. This is how the bedrooms are sheltered on the lower floor, in immediate contact with the meadows, while the day spaces occupy a dominant position on the upper floor combining optimal sunshine with the best views. An elevated terrace, a direct extension of the living room to the outside, completes the particular relationship of the house with its surroundings.
The envelope of this modern dwelling is resolved with a reduced number of materials, with plastered surfaces in the parts rooted in the earth and zinc coatings in the highest volumes with most exposure to the inclement weather. The flat roofs meet the objective of reducing the height of the building and are of vegetation type to maintain the pre-existing filtration capacity.
An improvement in sustainability is achieved through the optimization of thermal insulation and use of active devices: biomass boiler, solar panels and ventilation system with recuperator.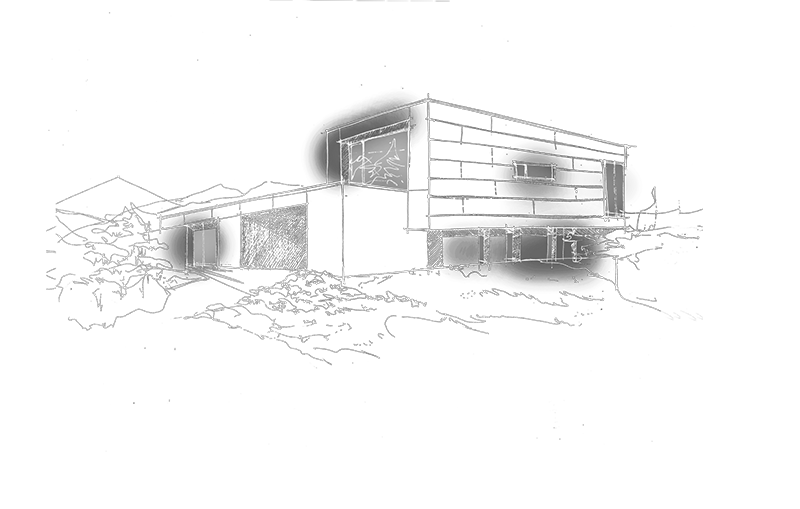 type:
Detached housing
situation:
bois-de-villers
promoter:
particular
surface:
340,16 m²
team:
i2G
philippe losseau
(structure)
philippe daune
(proj. And works mgmt)
contractor:
principal: arnould s.a.
photographs:
julien forthomme
i2G
dates:
2005 – 2007